17-04-2020
The Green Chemistry Campus welcomes MEAM (Microwave Energy Applications Management)
This Flemish company offers microwave technology for industrial processes. They have installed the MEAM Explorer in the Campus demo facility, which allows companies from the food, coating and (building) materials industry to conduct experiments. The enthusiasm is great; a large agro-industrial group is the first to work.
Sustainable, energy efficient & fast
Microwave technology allows industrial processes such as drying, heating, tempering, pasteurizing, sterilizing, conditioning, thawing, gluing, sintering and blanching to be carried out. Microwave technology has a number of advantages over other techniques such as steam drying and the fluidized bed oven. It is very important that there is no CO2 emission with microwave technology, because electricity is used. Due to the efficiency in energy transfer, relatively less energy is also consumed and drying is extremely fast. Just think of the microwave that you use at home. There, heating compared to a gas stove is also extremely fast.
Entry to the Dutch market
"During the BioVoice program of REWIN and the Green Chemistry Campus, we made such interesting contacts that we immediately decided to settle on the Campus," says business developer Renaat Van Geel of MEAM. In the demo facility of the Green Chemistry Campus we have everything we need at our disposal. This is the ideal location for us as a stepping stone to the Dutch market. We already have several interested companies that would like to work with us, including one of the BioVoice challenge holders, and we are convinced that this number will continue to grow rapidly. "
MEAM currently participates in various European projects. Watch the video below about the COSMIC project that aims to support the European chemical process industry in the transition from batch production to a continuous process.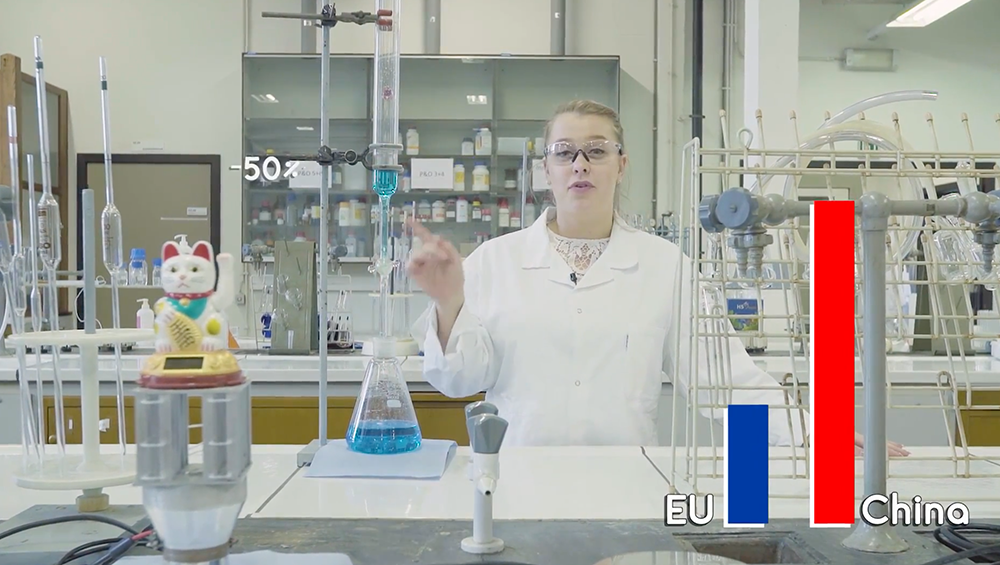 Discover the possibilities of microwave technology
MEAM would like to get in touch with companies that want to know more about the benefits of microwave technology for their process. For example, it is possible to get on a guided tour including demonstration. MEAM regularly organizes one-day training courses for people who want detailed information. Companies that (possibly) want to get started with microwave technology can use the MEAM Explorer on the Campus to test what gains can be achieved in terms of speed, energy consumption and CO2 reduction. Finally, MEAM is always looking for organizations that want to work together in projects where microwave technology plays a role.
More information & contact
For more information about MEAM, microwave technology and the MEAM explorer, please contact business developer Renaat Van Geel at +32 470 972141 or MEAM +32 11 19 61 05 info@meam.be.