Demo facility bio-circular innovations
Do you need to scale up your bio-circular innovation?
Are you ready for the next step and do you want to scale up the production of your biobased innovation? Then you can go to the brand new, sustainable demo facility of the Campus.
Flexible demo facility for biobased start-ups & scale-ups
Our mission is to facilitate biobased entrepreneurs and their innovations. This means that you are not tied to an annual contract with us or that you rent more space than you need. Our shared demo facility consists of 12 segments and you can choose how many segments you need and for how long. This way you can rent your own segment from 1 month. Moreover, you do not have to invest in a laboratory, because our lab is available to tenants. There are also workplaces near the installations, on request an operator will help you with the execution of your processes and of course we have the necessary environmental permits.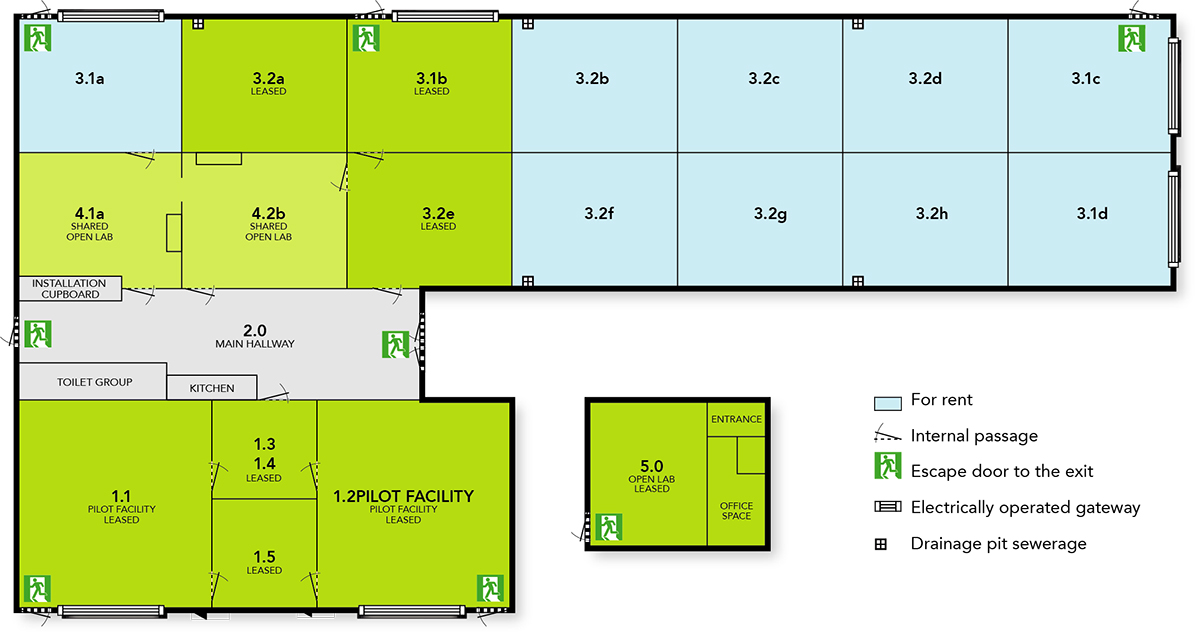 More information or guided tour
Would you like to know more about the demo space or would you like a guided tour? Mail or call Arjan Oostvogels.
Example: Biorizon's Biomass to Bio-Aromatics Lab
Start the animation and imagine yourself in the demo facility of the Green Chemistry Campus, where biomass residual flows are converted into aromatics by Biorizon co-initiator TNO. This is a good example of how the demo facility is used to scale up biobased innovations.